Regular price
Sale price
$49.99 USD
Unit price
per
Reduced Price
Sold out
Yarrow Oil, derived from the yarrow plant (Achillea millefolium), has been used traditionally for various skin benefits, including:

Anti-inflammatory: Yarrow oil contains compounds like chamazulene and azulene, which have anti-inflammatory properties. It can be applied topically to soothe irritated or inflamed skin.
Wound Healing: Yarrow oil is believed to promote wound healing. It may help stop bleeding, prevent infection, and accelerate the skin's natural healing processes.
Antiseptic: Yarrow oil has antiseptic properties that can help cleanse and protect the skin from infections when applied to minor cuts, scrapes, or acne-prone areas.
 Astringent: Due to its astringent properties, yarrow oil may help tighten the skin, reducing the appearance of large pores and giving the skin a firmer look.
Moisturizing: Yarrow oil can provide hydration to the skin, helping to maintain its moisture balance and prevent dryness.
Anti-Aging: Some people use yarrow oil to address signs of aging, such as fine lines and wrinkles, thanks to its potential skin-toning and rejuvenating effects.
Ingredients
Yarrow Oil, Almond Oil

Optimal Application
Irritated or Inflamed Skin, Minor Cuts or Wounds, Scrapes, Acne-prone Skin
Suggested Use
Apply Yarrow Oil to clean and dry skin. Massage a small amount onto the desired area, allowing the oil to absorb fully. Use regularly for best results.
Processing Time

We prioritize quality and potency, handcrafting each product to order. Tinctures, meticulously produced within a 60-day timeframe, align with incoming orders for prompt fulfillment. Mourab, our master herbalist, ensures a top-notch product by avoiding shortcuts. Please note, as all orders are made to order, processing before shipping may take 4-6 business days.

Once it is ready, we will ship your order. You will receive an email with the tracking number. Ensure that you provide a valid and working email at checkout.

Also regularly check your spam/junk folder for email notifications from us.

Thank you for your patience.
Shipping & Delivery

Again, there's a 4-6 business day of processing before it's shipped. Please visit Shipping & Delivery page for more information.
Returns and Refund

Health Products (Teas, Tinctures, Tooth Powders) are non-refundable. 

Packages returned to Mira Herbals due to unclaimed, incorrect address provided by the customer, and/or inadvertently ordering the wrong item are subject to a reshipping fee.

See our Terms of Service as well as our Privacy Policy.

If you need more information or have questions, please contact us.
Share
View full details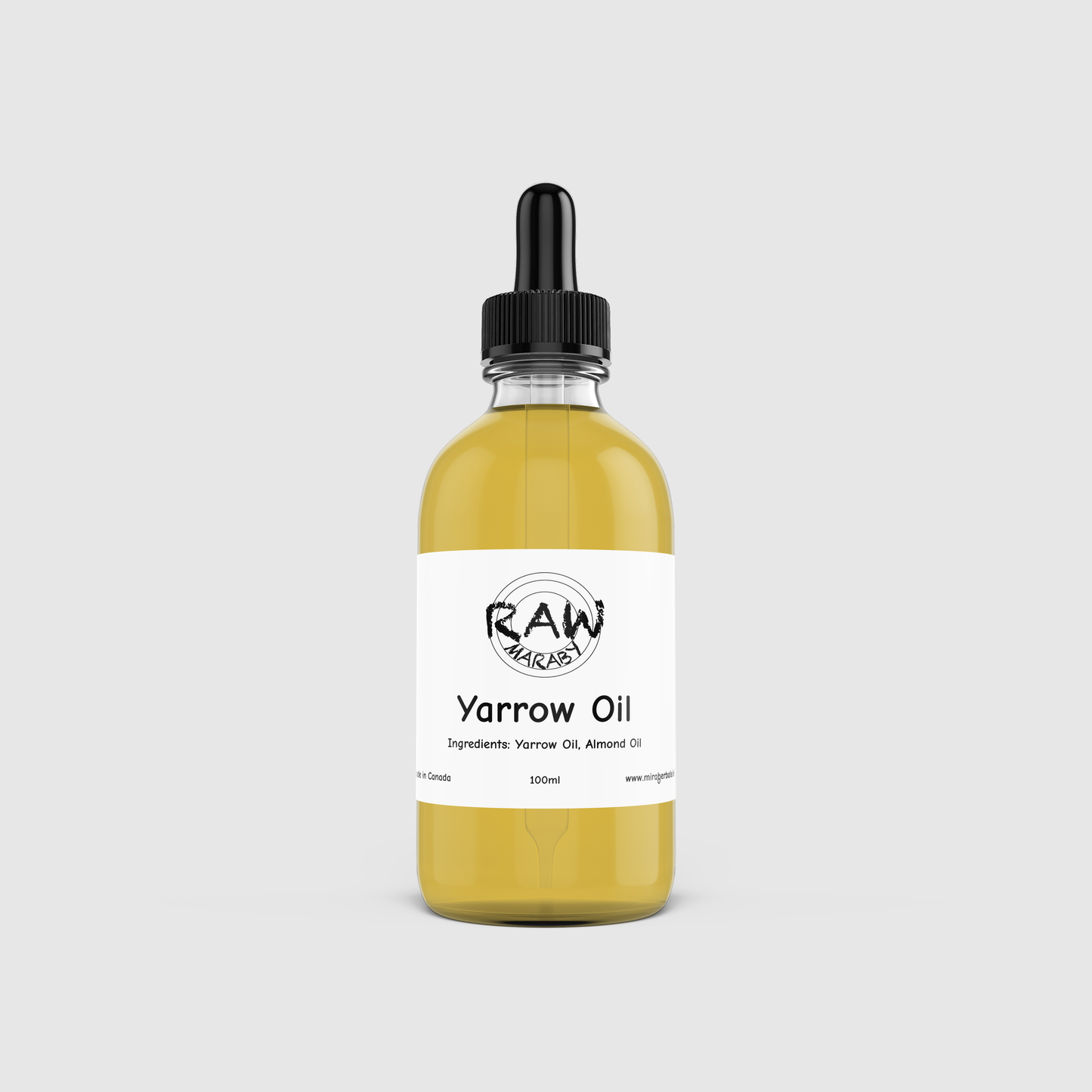 Wildcrafted Herbs

All our products are locally formulated with the wildcrafted and non-GMO herbs. They are made with love and good intent which is a big part of healing. We take great pride in the power and potency of our herbs.

Tincture Preparation

RawMaraby Tinctures are made with distilled cane sugar alcohol, a remarkable solvent that extracts 90% of the plant essence, creating highly concentrated and potent herbal remedies with a broader range of medicinal compounds.

Cruelty-Free

Our herbal products and tinctures are entirely cruelty-free, aligning with our strong commitment to ethical practices that avoid harm to animals. Enjoy the benefits of our natural remedies with peace of mind