Regular price
Sale price
$69.99 USD
Unit price
per
Reduced Price
Sold out
Revive Eye Bag Serum is a powerful blend crafted to transform your eye care routine. This serum, enriched with the synergy of witch hazel and caffeine, effectively reduces puffiness, unveiling a refreshed look. Organic castor oil provides deep moisturization and nourishment, leaving your skin supple. The potent combination of poke root and caffeine diminishes dark circles, promoting an even skin tone. With regular use, experience the revitalizing effects that make your eye area appear more awake and youthful.
Ingredients
Organic Castor Oil, Witch Hazel, Poke Root, Coffee (Caffeine)
Herbal Synergy
Organic Castor Oil: Renowned for its natural healing properties, this oil deeply moisturizes and soothes the delicate skin around the eyes.
Witch Hazel: This natural astringent helps to reduce puffiness and tighten the skin, giving a more youthful appearance.
Poke Root: A potent ingredient known for its anti-inflammatory properties, assisting in reducing the appearance of dark circles.
Coffee (Caffeine): A natural stimulant, caffeine invigorates the skin, reducing the look of tired, puffy eyes and brightening the area.
Optimal Application
Reduces Eye Bags and Puffiness, Diminishes Dark Circles, Moisturizes and Nourishes Skin, Revitalizes Skin
Suggested Use
Application: Gently apply a small amount of serum around the eye area, avoiding direct contact with the eyes.
Massage: For best results, lightly tap and massage the serum into the skin to stimulate circulation.
Apply twice daily, in the morning and before bedtime. Visible improvements typically observed within 2-4 weeks of consistent use.
NOTE: Small herb particles in the bottle are not impurities, but a signature of our authentic, artisanal process. We infuse our oils with whole herbs to harness their natural properties, ensuring you receive the full benefits in every application. These small fragments are a testament to the quality and purity of our ingredients, enhancing your skin and hair care routine with a touch of nature's best.
Oils or Salves

Both salves and oils have their unique advantages, so the choice depends on your preferences and needs.

Oils are simple to apply as they are in liquid form, spreading smoothly over larger areas of your skin without any fuss. Oils can penetrate the skin more deeply, potentially delivering therapeutic effects and compounds to deeper layers. 

Salve offers a medium that allows the phytochemical to do their work more effectively, as the salve tends to stay in place on the affected area. The salve also offers hydration and keeps the skin moisturized.
Warning and Caution

This product is intended for external use only. It's advisable to perform a small patch test before applying extensively to check for any allergies to the herbs used.

If irritation occurs, discontinue use immediately.
Why RawMaraby Skin Products

Our skin products stand out for their potency and effectiveness due to the rare and expensive method used to extract herbal phytonutrients. Handcrafted in small batches, they are free from artificial preservatives or fragrances, offering a pure scent from essential oils and herbs.
Processing Time

We prioritize quality and potency, handcrafting each product to order. Tinctures, meticulously produced within a 60-day timeframe, align with incoming orders for prompt fulfillment. Mourab, our master herbalist, ensures a top-notch product by avoiding shortcuts. Please note, as all orders are made to order, processing before shipping may take 4-6 business days.

Once it is ready, we will ship your order. You will receive an email with the tracking number. Ensure that you provide a valid and working email at checkout.

Also regularly check your spam/junk folder for email notifications from us.

Thank you for your patience.
Shipping & Delivery

Again, there's a 4-6 business day of processing before it's shipped. Please visit Shipping & Delivery page for more information.
Returns and Refund

Health Products (Teas, Tinctures, Tooth Powders) are non-refundable. 

Packages returned to Mira Herbals due to unclaimed, incorrect address provided by the customer, and/or inadvertently ordering the wrong item are subject to a reshipping fee.

See our Terms of Service as well as our Privacy Policy.

If you need more information or have questions, please contact us.
View full details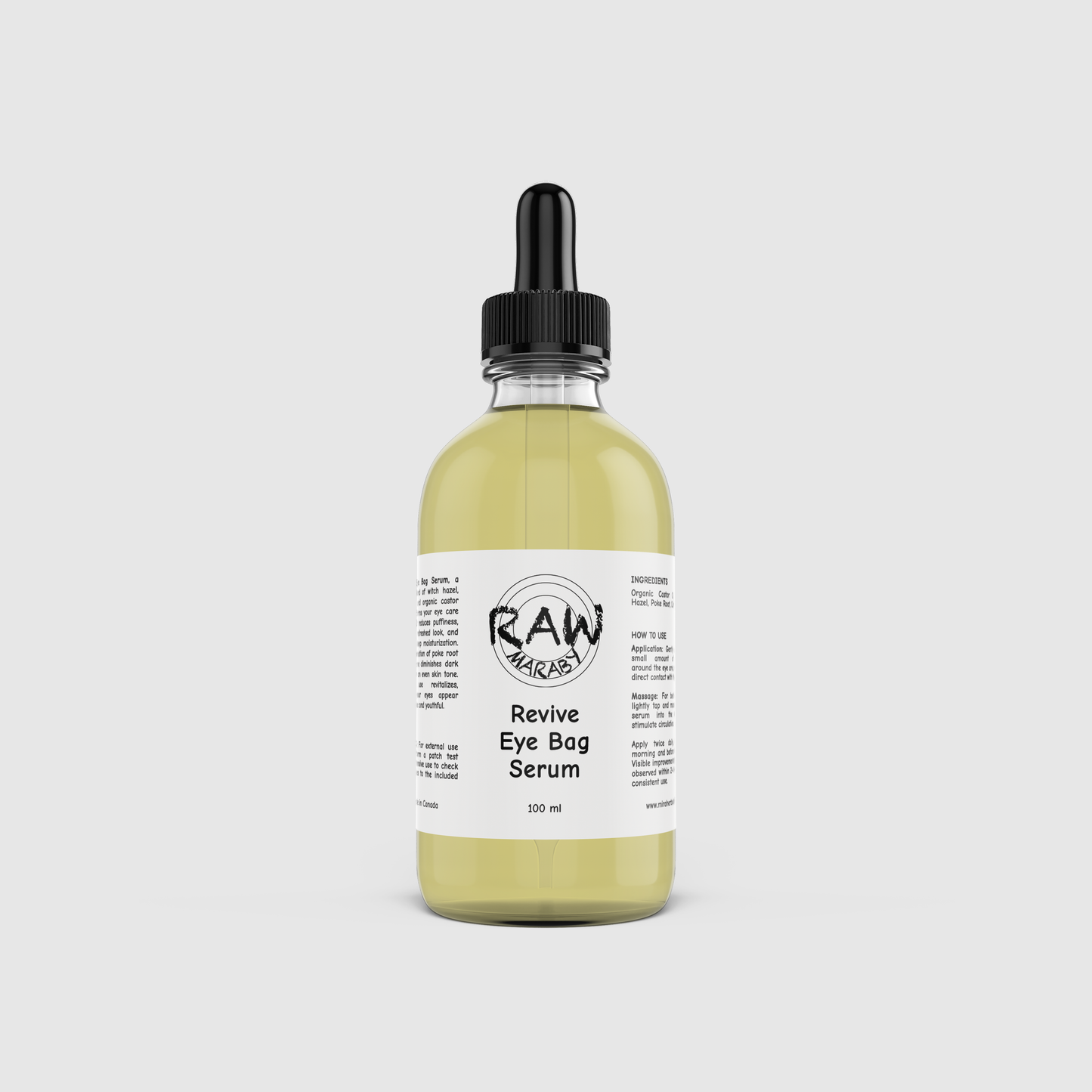 Wildcrafted Herbs

All our products are locally formulated with the wildcrafted and non-GMO herbs. They are made with love and good intent which is a big part of healing. We take great pride in the power and potency of our herbs.

Tincture Preparation

RawMaraby Tinctures are made with distilled cane sugar alcohol, a remarkable solvent that extracts 90% of the plant essence, creating highly concentrated and potent herbal remedies with a broader range of medicinal compounds.

Cruelty-Free

Our herbal products and tinctures are entirely cruelty-free, aligning with our strong commitment to ethical practices that avoid harm to animals. Enjoy the benefits of our natural remedies with peace of mind