Regular price
$0.00 USD
Sale price
$49.99 USD
Unit price
per
Reduced Price
Sold out
The Gro Conditioner is a silicone-free, all-natural conditioner that is suitable for all hair types. It is formulated to minimize shedding, stimulates new hair growth by stimulating scalp circulation and supporting & encouraging strong hair growth. It is designed to deeply nourish, hydrate and detangle hair, strengthening roots and strands to soften dryness & damage. It replenishes essential moisture and hydration for enhanced softness and shine, smoothing hair, reducing frizz & breakage. It also detoxes & protects the hair shaft, scalp, and follicle while treating hair and scalp conditions. This conditioner is free of sulfates & parabens and is perfectly safe for color-treated hair.
Ingredients
Neem Extract, Water, Glyceryl Stearate, Cetyl Alcohol, Stearalkonium Chloride, Hydrolyzed Soy Protein, Ivy (Hedera Helix) Extract, Panthenol, Phenoxyethanol, Rosemary (Rosmarius Oficinalis) Extract
How to Use
Apply Gro Conditioner after shampooing with Gro Shampoo.
Shake well before use
. Rub between your palms and distribute through the scalp and hair shaft. Massage thoroughly into wet hair. Leave on for 3-5 minutes, allowing it to stimulate the follicles and rinse with cool water.
Hair Growth Properties
The Gro Conditioner contains ingredients that not only condition but also help with hair growth.
Neem is rich in Vitamin E, fatty acids, limonoids, triglycerides, calcium, and antioxidants. Neem also has anti-fungal, anti-bacterial, antiviral, antiseptic, antioxidant, and anti-inflammatory properties. Neem is known for its ability to increase hair growth due to its high level of nourishing essential fatty acids and antioxidants. Neem protects the scalp from damage caused by free radicals. It also has regenerative properties, which help keep your scalp in good health, a necessity for healthy hair. It can be used to counter the effects of hair thinning due to stress, medication, and environmental toxins. It helps strengthen hair from the roots, increasing blood circulation which encourages hair growth.
Neem helps to treat excess sebum production which can cause thinning hair and hair loss by clogging the pores of the scalp. This can also cause inflammation of the scalp, leading to damaged roots. Neem treats these conditions by cleansing the scalp and stimulating blood flow. Neem contains an active ingredient known as Nimbidin which can be used to heal inflammation. This makes neem useful in treating psoriasis, dermatitis, and other types of scalp irritation.
Neem is a natural cure for dandruff and dry scalp, as it helps to maintain scalp health and pH level. It helps skin cells to regenerate more quickly, resulting in a healthier scalp by reducing dandruff, dryness, and itchiness. It is effective against several fungi including candida, which is known as a major cause of dandruff. Its anti-fungal properties make it a powerful force against dandruff.
Rosemary Extract is reputed to be a highly efficient antioxidant. The high nutritional value and anti-inflammatory properties of rosemary extract make it an excellent ingredient for nourishing & stimulating hair follicles making them stronger. It also has analgesic properties that make it a remedy for soothing inflamed scalps, thickening hair, and adding shine. It counters hair loss by dilating the blood vessels, boosting blood circulation in the scalp, which in turn, promotes hair growth. Rosemary Extract has been shown to inhibit the activity of 5-alpha-reductase. By inhibiting the action of this enzyme in hair follicles, rosemary extract reduces the conversion of testosterone to dihydrotestosterone. These lower levels of dihydrotestosterone (DHT) in hair follicles help prevent Androgenetic hair loss, also known as Pattern hair loss. This helps to slow, stop and reverse the process of hair thinning & loss.
Conditioning Properties
The Gro Conditioner contains several ingredients that condition hair via a variety of approaches.
Glyceryl Stearate acts as a lubricant that gives hair a soft and smooth appearance. It is a fast-penetrating emollient that helps to create a protective barrier on the surface of the hair. This helps retain hydration and slows down the loss of moisture. This reduced rate of water evaporation helps to lubricate, condition, soften, and smooth the hair. Its protective properties extend to its antioxidant qualities, which help protect the skin against damage caused by free radicals. It also balances the pH value of the product which prevents it from becoming overly acidic or alkaline.
Hydrolyzed Soy Protein is a water-soluble protein derived from soy that will strengthen and mend hair fibers. It is known for its effectiveness as a hair conditioning agent capable of restoring, and significantly enhancing the general appearance of hair. It increases moisture retention, smoothens hair and strengthens hair fiber. It also improves hair texture, strengthens and repairs hair that has been damaged.
Ivy Extract has properties that are anti-inflammatory, antimicrobial, and antioxidant. Triterpenoid saponins and flavonoids are the two key components of the Ivy Plant. Triterpenoid saponins are impressive bacteria fighters, known as natural, side-effect-free antibiotics. Flavonoids fight free radicals, help remove toxins, and work as an all-around protector. They are an invisible shield that keeps out the environmental toxins and sun's rays that damage the hair & scalp. Ivy Extract also works as an emollient that keeps ingredients blended, while adding an extra dose of moisture.
Panthenol, also known as vitamin B-5, is a highly effective humectant, a class of ingredients used to promote moisture retention. It has a highly hydrophilic and hygroscopic chemical structure that attracts water from the atmosphere and binds it to various sites along the molecule. Panthenol is also a useful moisturizer and emollient that spreads evenly on hair strands, forming a smooth film on the surface of the cuticle. This film gives an enhanced reflection of light on the surface of the hair, which imparts significant gloss and shine. The smooth film also provides excellent slip between strands of hair, enhancing the detangling properties of the Gro Conditioner. Panthenol can penetrate the cuticle and hair shaft where it aids in moisture retention and provides volume, thickness & body to the hair. Panthenol can help damaged hair by improving hair elasticity, moisture retention, and flexibility. Panthenol provides added benefits by improving scalp health and potentially improving hair growth.

Processing Time

We prioritize quality and potency, handcrafting each product to order. Tinctures, meticulously produced within a 60-day timeframe, align with incoming orders for prompt fulfillment. Mourab, our master herbalist, ensures a top-notch product by avoiding shortcuts. Please note, as all orders are made to order, processing before shipping may take 4-6 business days.

Once it is ready, we will ship your order. You will receive an email with the tracking number. Ensure that you provide a valid and working email at checkout.

Also regularly check your spam/junk folder for email notifications from us.

Thank you for your patience.
Shipping & Delivery

Again, there's a 4-6 business day of processing before it's shipped. Please visit Shipping & Delivery page for more information.
Returns and Refund

Health Products (Teas, Tinctures, Tooth Powders) are non-refundable. 

Packages returned to Mira Herbals due to unclaimed, incorrect address provided by the customer, and/or inadvertently ordering the wrong item are subject to a reshipping fee.

See our Terms of Service as well as our Privacy Policy.

If you need more information or have questions, please contact us.
Share
View full details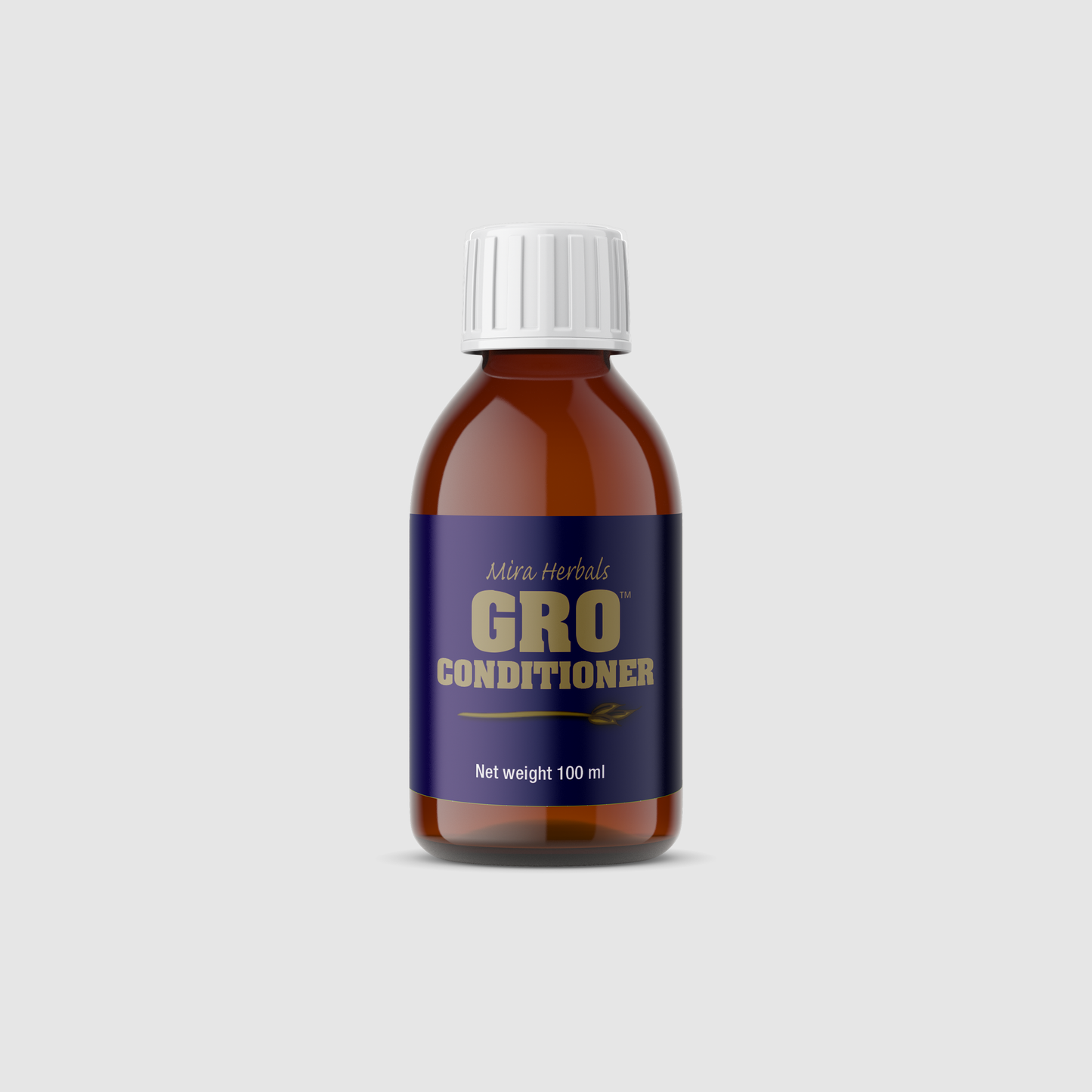 Wildcrafted Herbs

All our products are locally formulated with the wildcrafted and non-GMO herbs. They are made with love and good intent which is a big part of healing. We take great pride in the power and potency of our herbs.

Tincture Preparation

RawMaraby Tinctures are made with distilled cane sugar alcohol, a remarkable solvent that extracts 90% of the plant essence, creating highly concentrated and potent herbal remedies with a broader range of medicinal compounds.

Cruelty-Free

Our herbal products and tinctures are entirely cruelty-free, aligning with our strong commitment to ethical practices that avoid harm to animals. Enjoy the benefits of our natural remedies with peace of mind