Regular price
Sale price
$49.99 USD
Unit price
per
Reduced Price
Sold out
Bloodroot (Sanguinaria canadensis) salve is a traditional herbal remedy made from the roots of the bloodroot plant. Here are some traditional and potential uses of bloodroot salve:
Skin Issues: Blood Root has been applied topically to address various skin issues, including warts, moles, skin tags, and skin eruptions. Some proponents believe it can "draw out" or dissolve abnormal skin growths.
Pain Relief: In traditional medicine, Blood Root is sometimes used topically for pain relief, such as for sore muscles and joints. It may have analgesic properties.
Antimicrobial: Blood Root contains compounds with antimicrobial properties. It may help prevent or treat minor skin infections when applied topically.
Anti-Inflammatory: Some people use Blood Root to soothe skin inflammation and irritation.
Ingredients
Base: Beeswax, Shea Butter, Almond Oil
Herbs: Blood Root
Directions

Apply a small amount to your fingertips and massage to the affected area.
Proper Storage

Our salves are crafted using top-notch natural butter and oils. Any temporary melting won't compromise its effectiveness. Simply refrigerate briefly to solidify.

Always store it in a cool, dry spot, away from sunlight. For added preservation, consider refrigeration, as it contains natural preservatives like Grape Seed Extract to inhibit micro-organism growth.

When handling the salve, use clean hands to prevent introducing bacteria.
Warning and Caution

This product is intended for external use only. It's advisable to perform a small patch test before applying extensively to check for any allergies to the herbs used.

If irritation occurs, discontinue use immediately.

If you are breastfeeding, make sure that you carefully wipe off any excess that might be around your nipple area before your baby's next feeding session.
Oils or Salves

Both salves and oils have their unique advantages, so the choice depends on your preferences and needs.

Salve offers a medium that allows the phytochemical to do their work more effectively, as the salve tends to stay in place on the affected area. The salve also offers hydration and keeps the skin moisturized.

Oils are simple to apply as they are in liquid form, spreading smoothly over larger areas of your skin without any fuss. Oils can penetrate the skin more deeply, potentially delivering therapeutic effects and compounds to deeper layers.
Why RawMaraby Skin Products?

Our skin products stand out for their potency and effectiveness due to the rare and expensive method used to extract herbal phytonutrients. Handcrafted in small batches, they are free from artificial preservatives or fragrances, offering a pure scent from essential oils and herbs.
Processing Time

We prioritize quality and potency, handcrafting each product to order. Tinctures, meticulously produced within a 60-day timeframe, align with incoming orders for prompt fulfillment. Mourab, our master herbalist, ensures a top-notch product by avoiding shortcuts. Please note, as all orders are made to order, processing before shipping may take 4-6 business days.

Once it is ready, we will ship your order. You will receive an email with the tracking number. Ensure that you provide a valid and working email at checkout.

Also regularly check your spam/junk folder for email notifications from us.

Thank you for your patience.
Shipping & Delivery

Again, there's a 4-6 business day of processing before it's shipped. Please visit Shipping & Delivery page for more information.
Returns and Refund

Health Products (Teas, Tinctures, Tooth Powders) are non-refundable. 

Packages returned to Mira Herbals due to unclaimed, incorrect address provided by the customer, and/or inadvertently ordering the wrong item are subject to a reshipping fee.

See our Terms of Service as well as our Privacy Policy.

If you need more information or have questions, please contact us.
View full details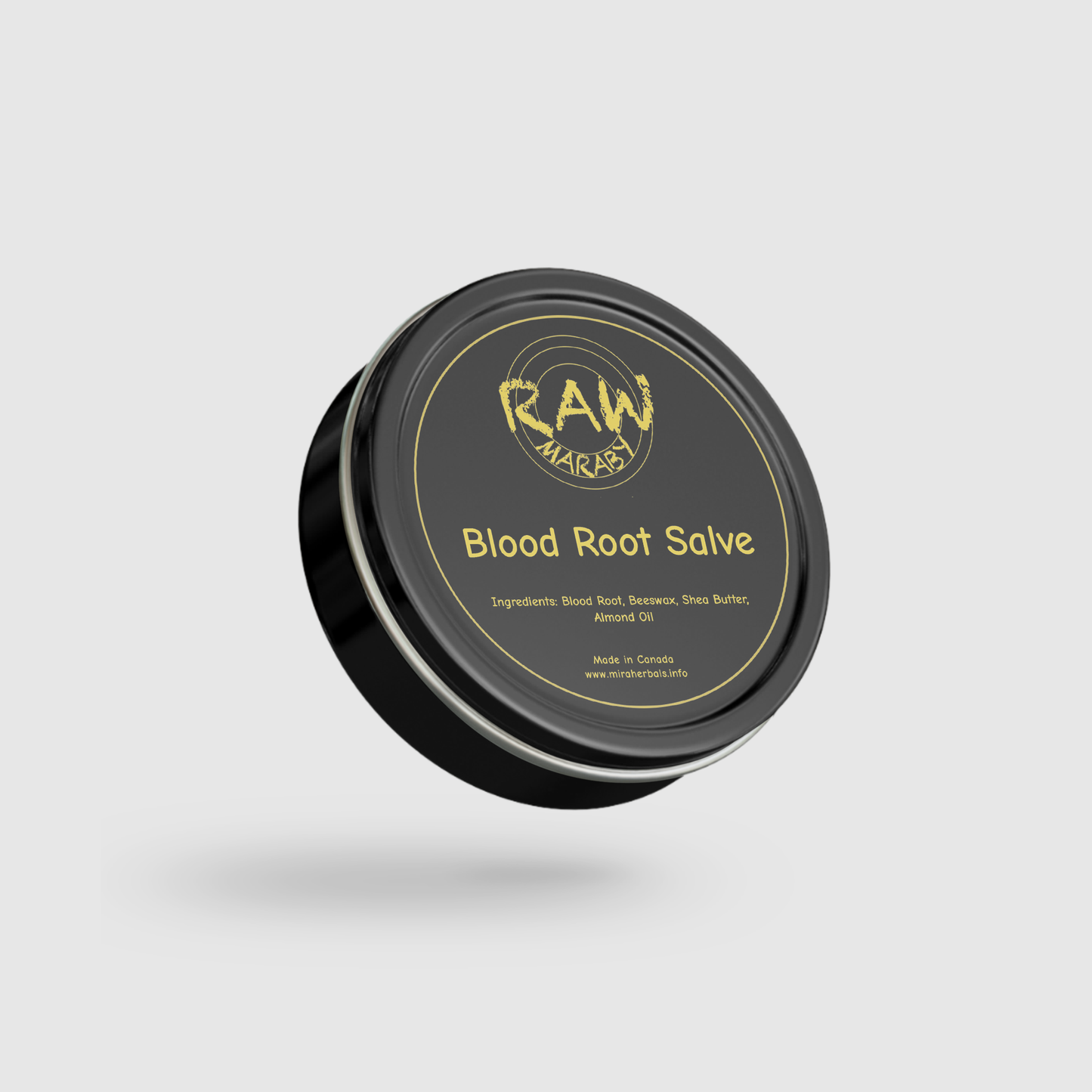 Wildcrafted Herbs

All our products are locally formulated with the wildcrafted and non-GMO herbs. They are made with love and good intent which is a big part of healing. We take great pride in the power and potency of our herbs.

Tincture Preparation

RawMaraby Tinctures are made with distilled cane sugar alcohol, a remarkable solvent that extracts 90% of the plant essence, creating highly concentrated and potent herbal remedies with a broader range of medicinal compounds.

Cruelty-Free

Our herbal products and tinctures are entirely cruelty-free, aligning with our strong commitment to ethical practices that avoid harm to animals. Enjoy the benefits of our natural remedies with peace of mind